Black And Red Wooden Jewelry Display Stand
Product Specifications
Product Name: Jewelry Display Sets

Size: 580x360x300Hmm

Color: black + red

Material: MDF + acrylic

Surface finishing: glossy black lacquer

Usage/Application: jewelry display

MOQ: 50pcs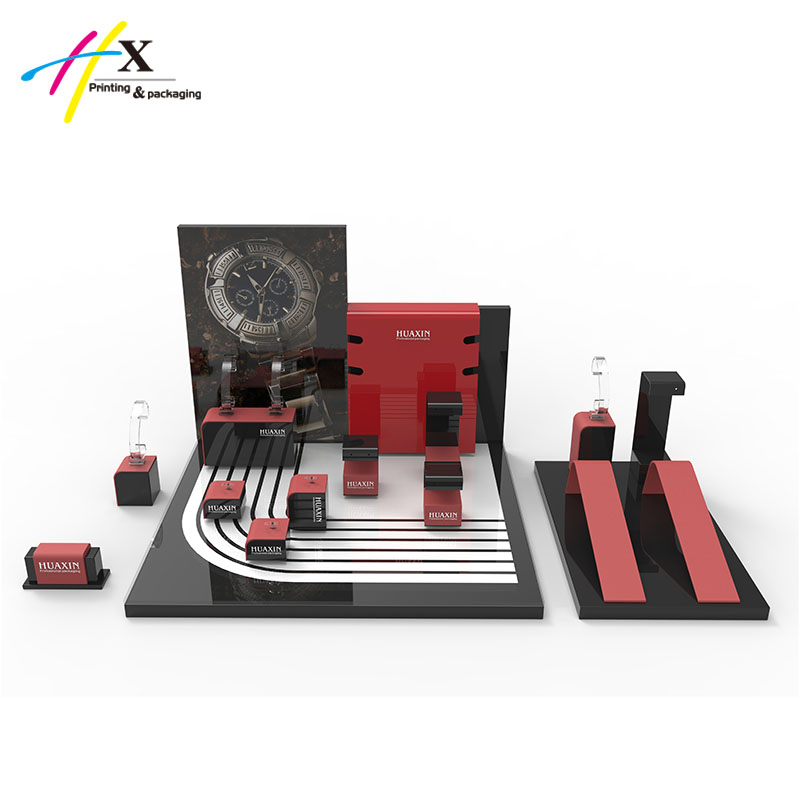 Product Description
Medium sized black and red jewelry display set. This set has a combination of displays that will allow you to display your finest jewelry collection on a matching display set.
Counter jewelry displays are more than just a pretty place to display your jewelry! The right Jewelry displays can help sell your jewelry by presenting it in the most professional way. And show your jewelry in different way by putting the small holder in different position. Other display element can be add in the display for other jewelry like bangle, chains ect.
Back panel you can put a nice poster, and switch it as you want. The logo stand will impress the customer when selecting the jewelry.
Hot Sale Jewelry Displays
Welcome to visit our Jewelry Display Catalogue to see more elegant design jewellery display stand!