Metal Jewelry Display Prop Fashion Window Display
Product Details
Size: 350*250*253(h)mm
Color: gold + green
Material: metal + microfiber
Usage/Application: Jewelry Display for Craft Shows
MOQ: 50pcs
The whole set jewellery display includes:
1pc of metal earring stand in plating gold color, with square base with metal rising stand.

1pc of bracelet roll holder with plating gold metal structure.

2pcs of pendant stand, blue microfiber material with metal holder.

1pcs of necklace bust, covered by blue microfiber material.

2pcs of raising stand make with plating golden metal.

2pcs of metal base, plating gold color, with blue microfiber cover on the top.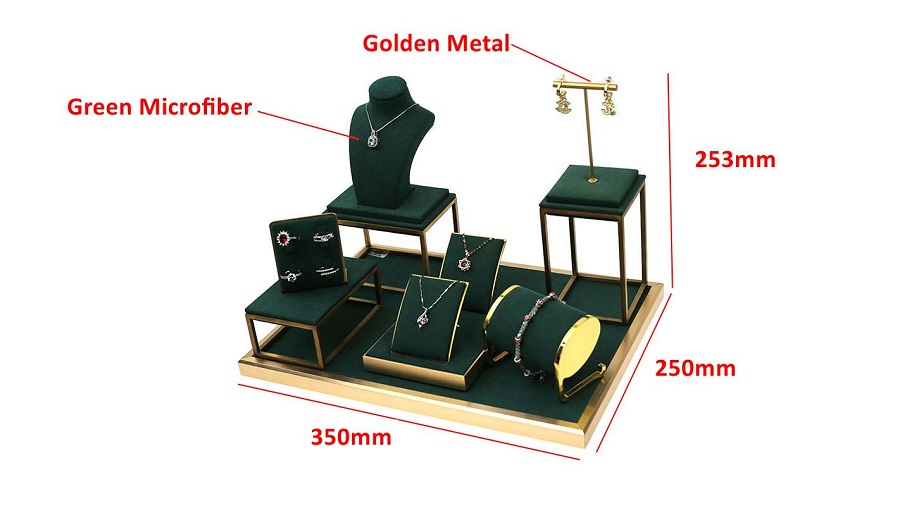 Product Description
Coating never fade: High quality pure metal is very stable and sturdy which ideal for repeated use in a store or where it might be handled often.
STABLE BASE & FINE MATERIAL: Our jewellery display stands are of the best quality on the market with a metal weighted base for better stability, keep the stand upright, it will not tipping over with the weight of the jewelry. High-end jewelry holders enhance Jewelry's value, make you jewelry more exquisite.
This Set Jewelry Display Stand makes the perfect gift for anyone who needs a unique and elegant way to store and display jewelry.
Factory and Office-Guangzhou Huaxin Color Printing Co Ltd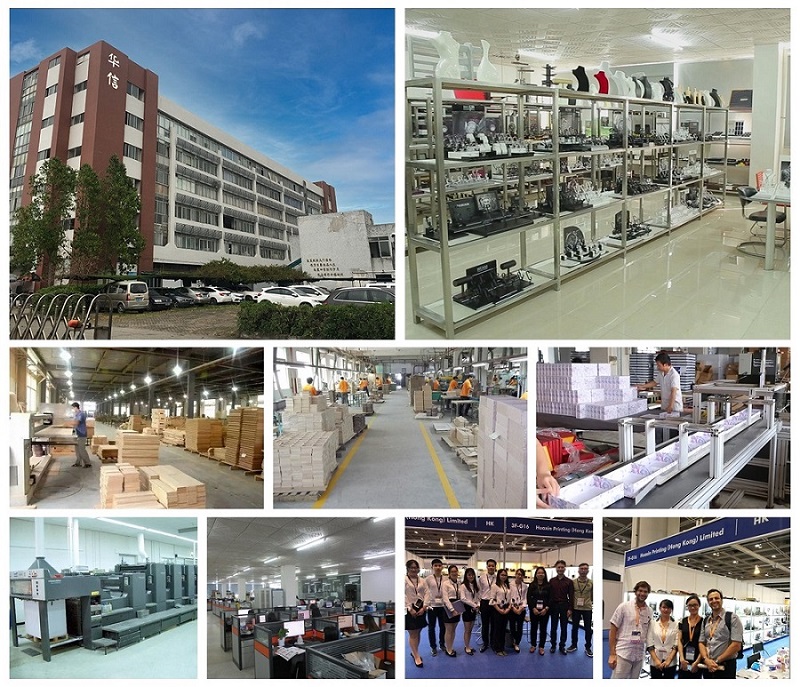 Cooperation Brand of Guangzhou Huaxin Color Printing Co Ltd.