Paper Lid And Base Design Custom Watch Packaging Boxes
Deatails Images of the Watch Paper Box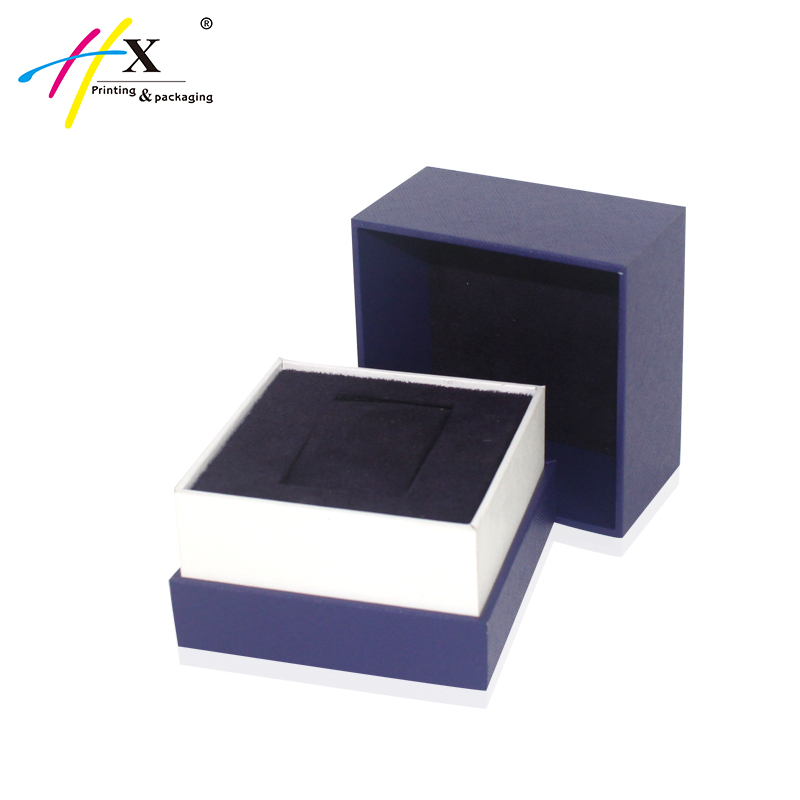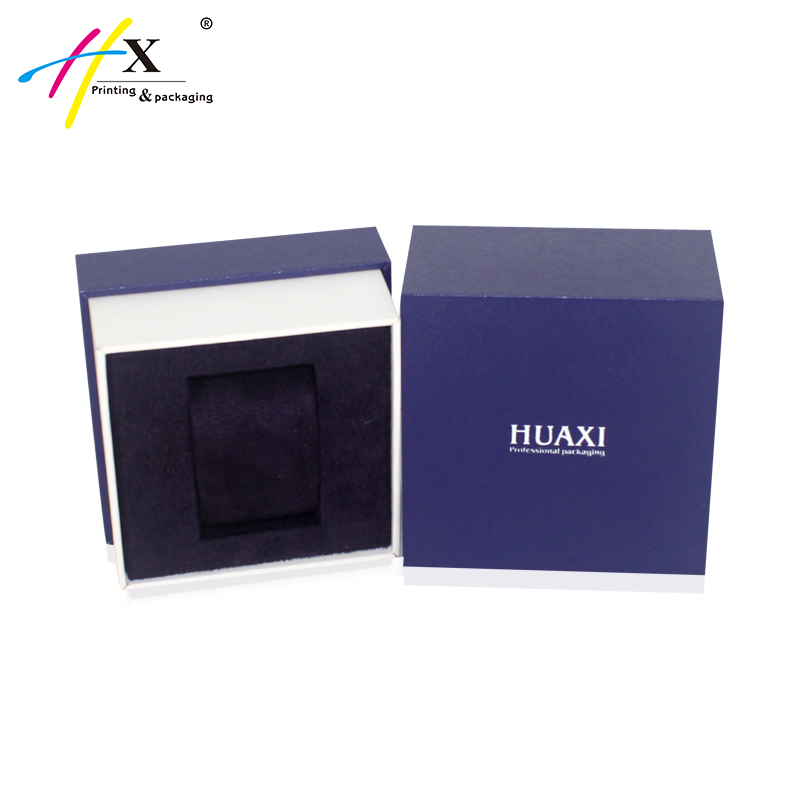 Details About the Watch Box for Lady Watches
This women watch box is made by hard cardboard, velvet insert and inside is with a standard watch pillow holder. Outside watch gift box is covered the purple texture paper, logo is silver stamping craft.
Also all the details about the watch box like size, color, material can be customized for you.
Please feel free to CONTACT US to make your unique personalized watch boxes.
Cilck Here for Watch Boxes Catalogue from Huaxin.
Why Choose Us?
1.100% Manufacturer
Guangzhou Huaxin Color Printing Co.,Ltd founded in 1994 .
We have own factory below our office, we have 20 years professional production experience. Over 200 employes. Professional design team for your reference.
2.Competitive Price
Our customers are from all over the world. many of our customers satisfied to cooperate with us more than 15 years and we will offer you the competitive price according to your requirement.
3. Good Service
We definitely produce all goods by ourselves. It is the stop service from printing, surface disposal, material die-cutting, craftsmanship, QC, packing, delivery, therefore quality is 100% assured.
4. Quality Control
Every single piece of product, every production, procedure is inspected and controlled before packing the goods into export carton. We ensure every of product shipped are of good quality.